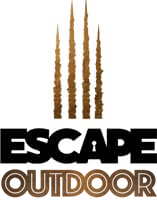 Escape Outdoor
The 1st Escape Game in augmented reality:
Do you believe in sprites, gnomes or other parallel worlds? We use augmented reality on a digital tablet coupled with a classic Escape-Game adventure to make the magic happen. You then navigate between 2 worlds, yours and the one imagined by our teams.
Thanks to the Outdoor Escape, discover what you cannot see with your eyes!
2 adventures – 4 stations, a first in station!
This Escape Game in augmented reality is available at:
Val Cenis
La Plagne
Alpe d'Huez
Bessans
Since December 2019, you can play 2 different games: "The Magic Portal" and "Operation Mindfall".