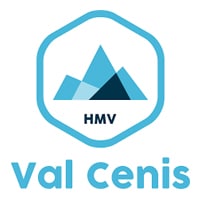 Escape Games in Val Cenis
Our Escape Games are based on true stories that took place here in Val Cenis, in Haute Maurienne. In our adventures, you will discover real facts and local anecdotes from the resort! Coming to play at one of our Escape Games is simply combining leisure and culture!
The Escape Rooms: 4 new rooms designed like real movie sets. Your mission will be to solve puzzles in teams of 6 people. Will you be able to meet the challenge in less than an hour?
The Escape Mobile: 3 fully customizable games according to your desires. This time, we move directly to your home, office or event with our Mobile Rooms to create an Escape Game experience like you've never seen before!
The Escape Outdoor: 2 augmented reality games on digital tablet available since winter 2019-2020. These Outdoor games consist of moving from one point to another in an outdoor environment with the help of geolocation and a special kit. Welcome to a new version of Escape Game with more technology!