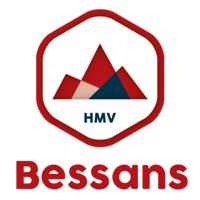 Escape Games in Bessans
Bessans is the 1st resort to offer augmented reality on its ski slopes and in its village! Called "Escape Outdoor", this new kind of classic escape game shows you our station differently using a digital tablet. Unlike an Escape Room, you will move from one point to another in an outdoor environment to solve a series of puzzles.
Our 2 Outdoor games ("The Magic Portal" and "Operation Mindfall") have been available since October 2021! Do you dare to enter this parallel world?